Matching jewelry and outfit can be a daunting task, especially if you're not sure where to start. But with a few simple tips, you can easily coordinate your accessories with your outfit to create a cohesive and stylish look.
Check out our fine earrings: Julie
First, consider the occasion and the type of outfit you'll be wearing. For formal events, opt for more elegant and sophisticated jewelry, such as diamonds, pearls, or gemstones. For a casual, everyday look, try pairing your outfit with more relaxed, bohemian-inspired pieces, such as beaded bracelets or leather wrap bracelets.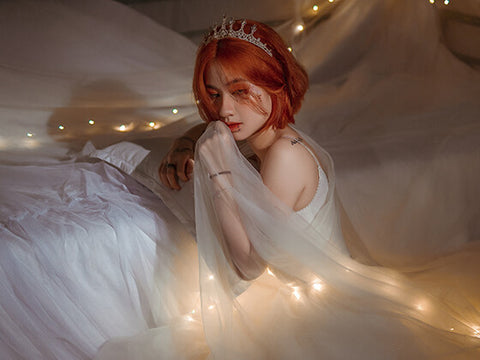 Our Divine collection is great for casual styles. Divine
Next, think about the colors of your outfit and jewelry. Choose jewelry in a complementary color to your outfit, or mix and match different shades to add interest and depth to your look. For example, if you're wearing a black dress, try pairing it with silver or gold jewelry. If you're wearing a colorful top, choose a piece of jewelry in one of the shades from the top to tie the look together.Something like Ina pairs well with an evening gown, giving it a regal and dazzling look.

Check out our fine earrings: Ina
It's also important to consider the scale of your jewelry in relation to your outfit. If you're wearing a bold, attention-grabbing piece of outfit, like a brightly-colored dress or a printed top, opt for more subtle, understated jewelry to avoid overwhelming the look. On the other hand, if you're wearing a simple, understated outfit, feel free to go bold with your jewelry choices.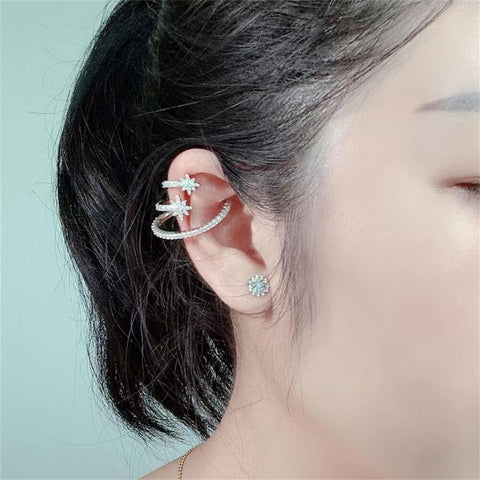 This simplicity of jewelry will give you a stylish look.Abigail
Finally, don't be afraid to mix and match different styles and types of jewelry. Layering necklaces or stacking rings can add visual interest and personality to your look. Just be sure to consider the overall aesthetic and balance of your outfit.With these tips in mind, you'll be able to confidently and stylishly match your jewelry to any outfit. So go ahead and experiment with different combinations and find what works best for you!
This is Ericjewelry's breakout piece that can be paired with any occasion to make you shine!Alva